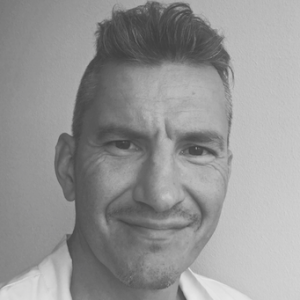 Education
Docent, University of Oulu, Finland, 2009
Doctor of Philosophy (Medicine), University of Oulu, Finland, 2003
Specialist degree, Radiology, University of Oulu, Finland, 1999
MD, University of Oulu, Finland, 1993
Biography
Roberto Blanco Sequeiros received his Medical degree from the University of Oulu, and he has been working at Turku University Hospital since 2013. Dr. Blanco Sequeiros trained and practiced as an interventional radiologist in Oulu University Hospital and completed a 2 year research fellowship (2004-2006) at Brigham and Women´s Hospital, Boston, USA under the late Ferenc Jolesz, the pioneer of the interventional MRI and Focused Ultrasound Therapy.
After post doctoral period in Harvard Dr. Blanco Sequeiros worked as a Professor of Radiology in Oulu University Hospital until being nominated as the director of South West Finland Imaging Centre, Turku University Hospital, Finland.
Dr. Blanco has extensive experience in image guided therapy and MRI in particular. As the research group leader Dr. Blanco Sequeiros facilitates resources and provides collaboration and leadership to Image Guided Therapy (IGT) projects in Turku University Hospital. He actively participates in planning and implementation of several MRI related research projects and his main interest related to HIFU research is to establish a comprehensive clinical research center for HIFU research.
Publications
Riikka M Korpi, Kirsi Alestalo, Timo Ruuska, Eveliina Lammentausta, Ronald Borra, Fredrik Yannopoulos, Siri Lehtonen, Jarkko T Korpi, Elisa Lappi-Blanco, Vesa Anttila, Petri Lehenkari, Tatu Juvonen, Roberto Blanco Sequeiros. Two novel direct SPIO labels and in vivo MRI detection of labeled cells after acute myocardial infarct. Acta radiologica open, In Press.
Ming Liu, Roberto Blanco Sequeiros, Yubo Lv, Lebin Wu, Jiqing Song, Chengli Li, MR-Guided Percutaneous Biopsy of Solitary Pulmonary Lesions Using a 1.0-T Open High-field MRI Scanner with Respiratory Gating, Eur Radiol. 2017 Apr;27(4):1459-1466.
Mariappan P, Weir P, Flanagan R, Voglreiter P, Alhonnoro T, Pollari M, Moche M, Busse H, Futterer J, Portugaller HR, Sequeiros RB, Kolesnik M. GPU-based RFA simulation for minimally invasive cancer treatment of liver tumors Int J Comput Assist Radiol Surg. 2017 Jan;12(1):59-68.
Kerimaa P, Väänänen M, Ojala R, Hyvönen P, Lehenkari P, Blanco Sequeiros R. MRI-guidance in Percutaneous Core Decompression of Osteonecrosis of the Femoral Head. European Radiology. Eur Radiol. 2016 Apr;26(4):1180-5.
Jessica M. Rosenholm, Riikka M. Korpi, Eveliina Lammentausta, Siri Lehtonen, Petri Lehenkari, Rasmus Niemi, Wangchuan Xiao, Jixi Zhang, Hongchen Gu, Cecilia Sahlgren, Roberto Blanco Sequeiros. Novel, Fast-Processed Crystalline and Amorphous Manganese Oxide Nanoparticles for Stem Cell Labeling. Inorg. Chem. Front., 2015,2, 640-648
Antila K, Nieminen H, Blanco Sequeiros R, Ehnholm G. Automatic segmentation for detecting uterine fibroid regions treated with MR-guided High Intensity Focused Ultrasound (MR-HIFU), Med Phys. 2014 Jul;41(7):073502.
Kerimaa P, Ojala R, Sinikumpu J-J, Hyvönen P, Markkanen P, Tervonen O, Blanco Sequeiros R. MRI-guided Percutaneous Retrograde Drilling of Osteochondritis Dissecans of the Talus – A Feasibility study. European Radiology, Eur Radiol. 2014 Jul;24(7):1572-6.
Kerimaa P, Marttila A, Ojala R, Lappi-Blanco E, Hyvönen P, Tervonen O, Blanco Sequeiros R. MRI-guided Biopsy and Fine Needle Aspiration Biopsy (FNAB) in the Diagnosis of Musculoskeletal Lesions. European Journal of Radiology, 2013 Dec;82(12):2328-33.
Jukka Perälä, Rauli Klemola, Raija Kallio, Chengli Li, Ilkka Vihriälä, Pasi I Salmela, Osmo Tervonen, Roberto Blanco Sequeiros. MRI-guided Laser Ablation of Neuroendocrine Tumor Hepatic Metastases – A technical case report, Acta Radiol Short Rep. 2014 Jan 23;3(1):2047981613499753.
Blanco Sequeiros R, Kariniemi J, Blanco Sequeiros AM, Li C, Haapea M, Ojala R, Tervonen O. Liver tumor laser ablation – increase in the subacute ablation lesion volume detected with post procedural MRI. Acta Radiologica 2010 Jun;51(5):505-11.
Kariniemi J, Ojala R, Hellström P, Blanco Sequeiros R. MRI-guided Percutaneous Laser Ablation of Small Cell Carcinoma: Initial Clinical experience. Acta radiologica. 2010 May;51(4):467-72.
Li C, Wu L, Song J, Liu M, Lv Y, Sequeiros RB. MR imaging-guided cryoablation of metastatic brain tumours: initial experience in six patients. Eur Radiol. Eur Radiol. 2010 Feb;20(2):404-9. IF2008: 3.651
Contact
roberto.blanco [at] tyks [dot] fi